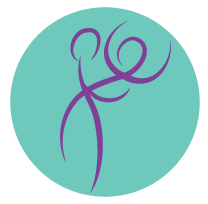 Sophisticated. Artful. Adventurous. Cultivate New Tastes. Explore Your Edges. Travel in Energetic Realms. Shameless Indulgence. Sacred Tantra. Professional Training.

Is Mastery the Place for You?
Are you ready for a truly satisfying intimate companionship experience? Do you want to playfully explore new dimensions of sex and intimacy? Then Mastery is your starting point and the following description will fit you like a sexy evening party dress.
That being said, aspects of Healing and Growth may also speak to you too.
If you're ready for Mastery, you enjoy sex and you enjoy it regularly. Although, right now, you might be enjoying it too much by yourself. You'd like to change that. Pronto. Online dating (groan) or going to a night club (ahh…no) just aren't realistic options.
Sex is deeply nourishing for you. You know what turns you on. You're able to say "Yes" to what you want and say "No" to what you don't.
Perhaps you've got some instructional books or videos about sex and maybe you've even been to workshops on sex.
Your collection of erotica fuels your steamy imagination. You might have some fantasies that long to be made reality.
You've got toys.
Sex is part of your regular routine for well being. It's a practice that keeps you happy and energized and helps you grow and discover new aspects of yourself.

What our time together in Mastery looks like.
Intimate relating and play that is shamelessly all about you with no strings attached.
Well actually there are strings – let's call them agreements – that are strong but soft. They make you feel safe and cared for but never put upon. Like kindness and discretion. Like having your texts answered promptly. Like easy making of dates that don't get cancelled.
Manifesting your fantasies.
Indulging in your exotic tastes.
Experimenting with new new activities with a game and talented co-conspirator.
Letting the tiger out. Grrr! Meow!

Here are some ideas to whet your appetite. Everything on this list is not for everyone of course.
The Boyfriend Experience. Without the Drama.
Flirting. A glass of wine. Dinner. Fun on the couch like randy teenagers. Long make out sessions. Talking about life. All the usual stuff that you'd do in bed, or in the backseat of a car, but done really well, just the way you like it!
Fantasy play.
Intentional drama. The good kind. Because you have aspects of yourself that want to be expressed. Let's collaborate and put your fantasy into full production.
Multi-player fun.
You have friends. I have friends – professionals like myself. Let's get together.
BDSM.
Savour the pleasure of surrender to a confident Dom. Enjoy a good spanking, flogging and bondage.
Tantra.
Travel the sacred, spiritual realms of sex with ritual, gazing, mantra, mudra and breath.
Professional training.
Because the world desperately needs more sexual healers and teachers and you want to be one, and you want to mentor with someone with integrity and over 15 years of real life experience.