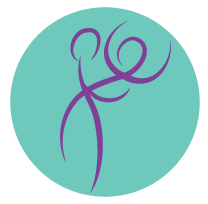 Sophisticated. Artful. Adventurous. Cultivate New Tastes. Explore Your Edges. Travel in Energetic Realms. Shameless Indulgence. Sensual Power Exchange. Professional Training.

Is Mastery the Place for You?
If you are ready to playfully explore new dimensions of your already robust sex life, then Mastery is your starting point and much of the following description will fit you like a latex body suit. If not, then either Growth or Healing will be your starting point.
Sex is front and center in your life. You manage to fit a lot of this healthy pass time into your already full and creative life. You might even proudly refer to yourself as a slut. Sexual intimacy is deeply nourishing for you. You know and like your body and can easily make it purr with pleasure.
You know what turns you on. You're not shy about asking for what you want. You're GGG – Good, Game and Giving. You know how to say 'Yes' and 'No'.
Your media collection includes advanced sex instructional manuals, erotica and porn. You've got toys.
You've tried many forms of intimate relationship. Monogamy is probably not your home; and, if it is, you've chosen it very consciously after much exploration in other realms.
You have a community of play partners and lovers; or, you have difficulties finding your sexual equals. Your sexual drive and appetites may intimidate others. You enjoy the thrill and challenge of pushing your edges and exploring new territory.
Sex, like yoga, is a practice, a chance to grow and discover new aspects of yourself and all that is.

What our time together in Mastery looks like.
Sexual play that is shamelessly all about you with no strings attached – well maybe very loose strings – the kind that make you feel safe and cared for but never put upon. Manifesting your fantasies. Indulging in your exotic tastes. Learning new fun stuff with a game and talented co-conspirator. Letting the tiger out.
We will spend some time talking about your desires and limits. My desire is to give you what you want. My limits can be summed up in a few words Safe, Sane and Consensual.
Then we'll play!

Here are some ideas to whet your appetite. Everything is nourishing here but some of it might not be to your taste.
Premium vanilla.
The boyfriend experience without any drama.
Role play.
Intentional drama, because being the same person all the time is boring. Let's collaborate and put your fantasy into full production.
Threesomes foursomes moresomes.
You have friends, I have friends, professionals like myself, let's get together. I enjoy playing with both men and women.
Sensual power exchange.
Savour the pleasure of surrender or taking charge. I feel most comfortable in the Dom role but I will sub for a confident and caring mistress. I especially like spanking, flogging, sensation play and bondage. I don't do humiliation of any sort.
Intensity.
Whatever that means to you. Connecting with your mega orgasm. Fisting. Breath work paired with sexual stimulation. Sex magic.
Tantra.
Travel the subtle, spiritual, energetic realms of sex with sacred ritual, gazing, mantra, mudra and breath.
Professional training.
Because the world desperately needs more sexual healers and teachers and you want to be one, and you want to mentor with someone who has over a decade of real life experience.